Interpump, cutting-edge automation and exceedingly high standards of quality: "We inspect every single eccentric shaft".
Interpump Group is the world's largest producer of high-pressure piston pumps and leader in the hydraulics market.
The group has over 8,000 employees and boasts a turnover of more than 1.3 billion Euro.
The piston pumps we produce are fruit of our daily technological innovation, engineering,  systematic experimentation and research in new functional styling.
Pioneering technology, highly automated production processes and very high quality standards distinguish our products, making them authentic masterpieces of technology.
All Interpump products are produced in-house.
The quality of Interpump products and services is universally recognized and making us leader of the market.
Every single product from raw material to finished product undergoes stringent testing before shipping.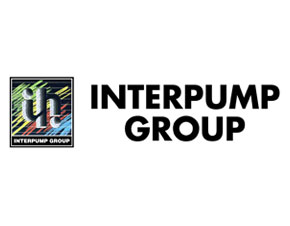 Vici machines have been of great help to us in this field.
Now we can carry out high-precision inspection, reduce control times, archive and file the results, making it easier to read them even remotely. Previously, inspection was carried out manually and was often very slow.
It was time-consuming to store measurement results.
All our products, in this case our eccentric shafts, are all inspected on our VICIVISION.
This optical machine has so many advantages and its reliability corresponds perfectly to our high standards of quality.