Electrical panels
On-board applications
Industrial automation
Tapping into specific know-how
We develop PLC and motion software on main platforms.
Alongside our customers, we implement solutions dedicated to the mechanical design for standard, stainless steel and other types of carpentry.
Assisting the client, from design to delivery
Thanks to our technical-sales team, we support our customers in the post-design stages: producing prototypes and mini-series in a short time, providing quotes, deliveries and after-sales service.
Guaranteeing certified quality standards
For Vici, being present means responding promptly to the needs of its customers and guaranteeing quality standards for long-term partnerships.
We operate with certified quality management systems: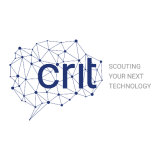 WORLDWIDE ASSISTANCE
Where required, our technicians work at the customer's premises on a daily basis, installing electrical panels, on-board applications, and performing general testing of the entire plant.
Vici has a network of authorized dealers in the most important countries in the world, and has set up subsidiaries in Germany, the United States, Mexico, China and Korea, dedicated to marketing and post-sales assistance.