TECHNO Range
Find your way among more than 20 models.
This machine range is designed to adapt to current and future manufacturing demands. Discover the wide scope of measurement ranges offered. The modular range of the Techno series can provide the most suitable machine for your production. From 40 to 180 mm in diameter, and from 300 to 1250 mm in length. VICIVISION offers the evolution of the profile projector, a compact and quick optical comparator for shopfloor use.
Download for free the guide Measuring threads
It is often difficult for manufacturers to get accurate and objective results when measuring turned threads. Sometimes it is hard to measure fittings and rolled threads. With the VICIVISION Thread Tool, a single software function can automatically measure fittings and turned threads, as well as screws and bolts, in a matter of seconds.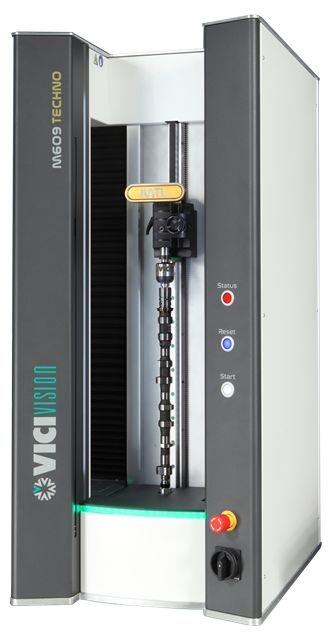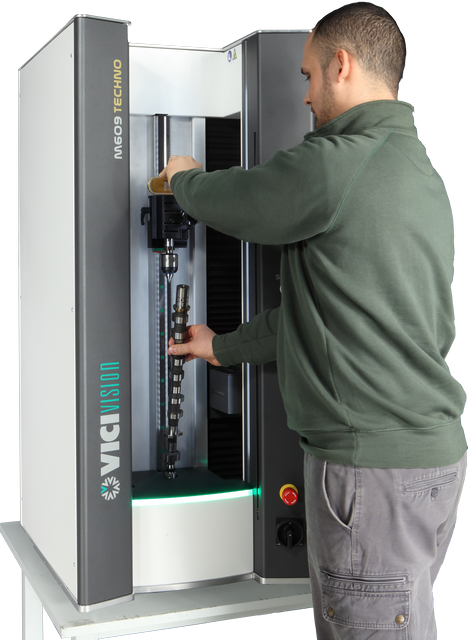 Turned part measurement for a turning future.
Automotive, aerospace, constructions, electrics & derivatives, medical, oil & gas, are just a few leading sectors attracting foreign investments. Opportunities and challenges are always around the corner: growing demand, increasingly quality standard requests, changings toward digital, on-time deliveries, competitive pressure. To emerge in this business environment, manufacturing companies need to be aware that inspection time and results affect production costs.
Increasing your production.
VICIVISION brings inspection to the place it offers the greatest advantage: directly on the production floor. Each part produced by the CNC lathe can be measured within the production environment. Greater productivity also on smaller batches: batch changing is fast and efficient.
One measuring system for multiple CNC lathes.
A single system can operate next to multiple machining centers, involving more than one operator. The machine includes the function of profilometers, optical comparators, caliphers and metrology devices.
Keeping production in tolerance.
Reduction in machine downtime thanks to immediate inspection without the need to leave the wokstation.
You can implement preventive actions indicated by the measurement trend graphs to abtain a significant reduction in rejects.
VICIVISION Tool-loop.
It is possible to set the interface between VICIVISION and the workstation. This will automatically correct tool parameters. This function eliminates human error and speeds up tool parameter settings. Each part produced is ready to be delivered.
The machine improves productivity.
Operators are more independent during inspection. The tool ofsets can be adjusted before parts become out of tolerance in order to reduce the amount of rejects produced.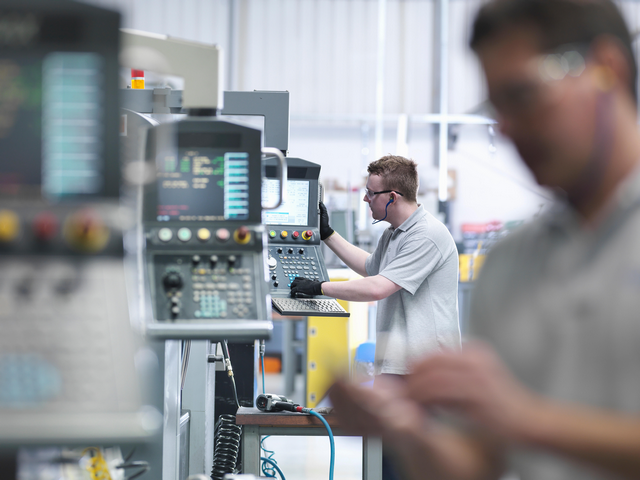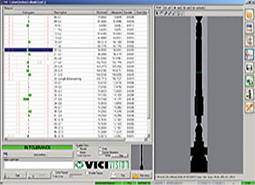 Cutting-edge software
The brand new MTL 8.10 version is designed to improve the control phase and further extend the number of possible measurements. It includes specific tools for static and dynamic measurements, and dedicated tools for threads nuts, camshafts, turbines, etc.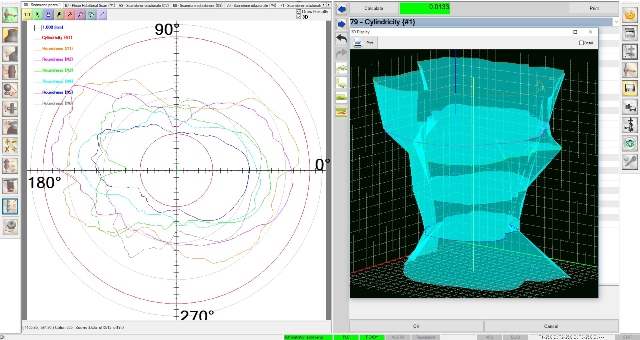 Advanced software features
New automatic features help the operator to get measurements: self-programming, automatic loading of the part program, step by step assisted programming, DXF comparison.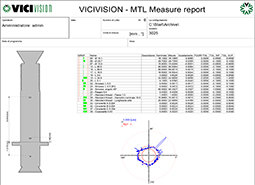 Measurements report
The software allows the operator to print or export complete and custom pdf measurement reports. Results of measurements on histograms for immediate consultation.