Why favor an optical machine over the assortment of other measuring machines available on the market?
5 SOLID REASONS TO INVEST IN AN OPTICAL MACHINE
according to Valentino Palin Official dealer
VICIVISION Padova, Italy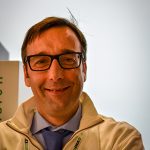 1. Because efficiency and speed make the difference.
"More and more companies are choosing to replace tools such as projectors or instruments with more performing systems" Read all>>
2. Because reducing inefficiency means reducing costs.
"My clients are no longer tied by the results obtained from instruments present in the metrology room. The measuring machines are used to serve multiple machine tools and are used by more than one operator, meaning an immediate reduction in queues and downtime. Read all>>