The Vilardell Purtí Group acquires MTL300 for automated inspection of components.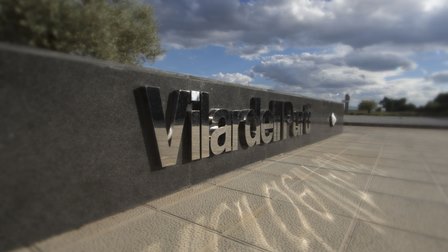 The Vilardell Purtí Group Industrial Division has acquired a VICI MTL 300 EVO model for production and the automated inspection of components that are manufactured primarily for the automotive sector.
MTL is an optical measuring machine for high-performance revolving parts. In addition to inspection, Vilardell Purtí also uses the Vici system to facilitate parts measurement for production quality verification and adjustment of production machines.
This investment sharply reduces the time required for the automated inspection of production and also provides more reliable measures, as MTL300 can measure without direct operator intervention. In the past, these measurements were made by less reliable systems and did not allow automatic data recording in the manufacturing process as MTL300 does today.
The incorporation of an automatic inspection system will reduce the number of rejections, increase efficiency even in small batches and in general, reduce the costs associated with quality control.
About Vilardell Purtí

Vilardell Purtí is a worldwide leading company in the manufacture of cutting-off parts and specialized in items of high technical complexity as well as high added value requiring a high level of precision.
Its industrial division stands out by the large production capacity in different sections of machinery and its first-line level of technical expertise, which supplies high-precision parts with excellent finish levels and complying with the strictest requirements and regulations in the international scope. Its objective industrial sectors are the automotive, aerospace and, in general, all of the electromechanical components requiring products of this profile.