X Series
To measure the smallest details.
MTL X5, MTL X10 and MTL X360 are optical measuring devices specifically designed to measure micro-mechanical parts, dental implants, watch parts and micro-parts in general.
These high resolution machines detect even the smallest details. Measuring instruments designed for every need:
Coaxiality,
Cylindricity,
Axial and radial run-out,
Roundness,
Thread measurements,
Nut measurements…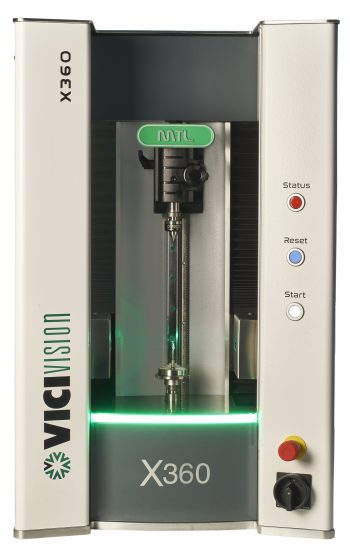 These measuring devices take the measurements on a very enlarged image of the element to automatically obtain lengths, diameters, angles, radii, bevels and threads of even the smallest details.  Every small element can be measured with an all-in-one solution, with no need to use multiple specific instruments.
An all-in-one solution for every measurement.
The X Series metrology equipment enable operators to inspect production without specific measurement know-how. The part programme is activated with a simple click and dozens of measurements are taken in a few seconds resulting in a positive or negative feedback on the component.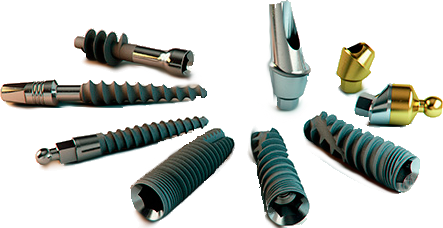 A clear-cut solution for dental implantology and biomedical technology.
The high resolution, one of a kind in its category, detects even the smallest details
Its direct access design facilitates loading and unloading of the most difficult to manage pieces.
No openings or undercuts means that small parts can be easily retrieved if they fall during operation.
The measurement machine that reduces costs.
Using an optical measuring device VICIVISION takes this to a whole other level: accurate and instant results and digital data collection.
It is also possible to make a comparison between a theoretical DXF profile and a real profile.
Everything can be carried out on the shop floor by the CNC operator, in just a few seconds.
All the measurement results are automatically collected in an instant report and are available in digital format.
The time saved translates into a significant cost reduction during quality inspection processes, increasing the competitive edge of your company.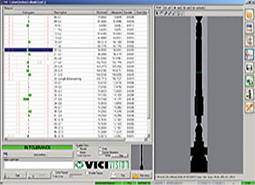 Cutting-edge software
The brand new MTL 8.10 version is designed to improve the control phase and further extend the number of possible measurements. It includes specific tools for static and dynamic measurements, and dedicated tools for threads nuts, camshafts, turbines, etc.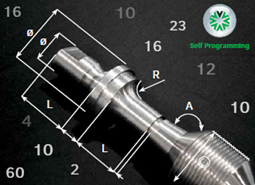 Advanced software features
New automatic features help the operator to get measurements: self-programming, automatic loading of the part program, step by step assisted programming, DXF comparison.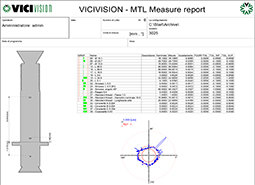 Measurements report
The software allows the operator to print or export complete and custom pdf measurement reports. Results of measurements on histograms for immediate consultation.