MTL 1
Several measurements
with an all-in-one solution
High technology as a standard. Its unique design gives direct access to the piece, ensuring practical loading for both small and large components. Wide measuring area 300×60 mm in a practical and compact optical measuring machine for turned parts.
MTL1 is an optical measuring machine for turned and ground parts capable of taking measurements on a piece profile in a matter of seconds on the shop floor. Carrying out all measurements with a single tool means saving time, manpower and improving the accuracy of the control.
Results in few seconds
MTL1 includes the functions of profile projectors, micrometers, roundness gage, etc., eliminating human error in acquiring measurements and allowing operators to manage the acquired data.
Carrying out all measurements with a single tool means saving time, manpower and improving the accuracy of the control.
Quality and efficiency in production
In our daily life, carrying out an inspection of what we are doing confirms a correct working practice and ensures us that we are on the right track. This is why VICIVISION improves its optical measuring systems with dedicated tools and specific applications. The most complex measurements are now easier: press a button and get the result.
Greater efficiency on smaller batches
The first pieces of every batch must be measured to set the machining center.
Performing this operation with MTL1 beside your machine saves up to 30'/1 hour and increases efficiency even in smaller batches.
Save up to one hour for each batch change.
Avoid Downtimes caused by tool wearing .
Reduction of rejects implementing the preventive actions indicated by the measurement trend graphs.
Model
Measuring field
Ø  x  L
Max. loadable sizes
Ø  x  L  –  Weight
Resolution
Ø  –  L  –  Rotation.
Accuracy
Ø  –  L
Repeatability
Ø  –  L
Dimension
L x P x H  –  Weight
MTL 1
60 x 300 mm
90 x 315 mm
6 Kg
0.1 µm – 0.1 µm – 0.001°
2+D[(mm)/100] µm
5+L[(mm)/100] µm
0.4 µm
3 µm
510 x 630 x 880 mm
130 kg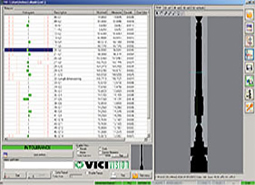 Cutting-edge software
The brand new MTL 8.10 version is designed to improve the control phase and further extend the number of possible measurements. It includes specific tools for static and dynamic measurements, and dedicated tools for threads nuts, camshafts, turbines, etc.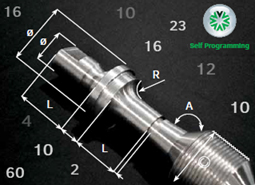 Advanced software features
New automatic features help the operator to get measurements: self-programming, automatic loading of the part program, step by step assisted programming, DXF comparison.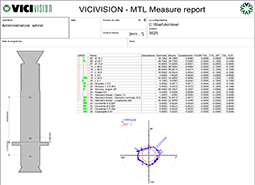 Measurements report
The software allows the operator to print or export complete and custom pdf measurement reports. Results of measurements on histograms for immediate consultation.